Safe, fast and compliant Data Erasure Software
BitRaser gives you complete control over your data destruction process
BitRaser is a high-performance data erasure tool and provides you with a very high degree of control over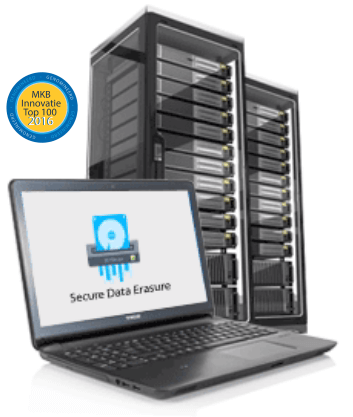 your data destruction process. BitRaser data destruction software wipes data from hard drives, RAID systems, and servers from a network in various locations. If you are maintaining central control over your wipe operation including the centralised reporting for future audits, you are not required to make  separate Excel sheets.
The Bitraser software provides a certificate of your internal audit documentation.

What Does BitRaser Do:
Deletes data from PCs, laptops, and external storage media
Optimised to erase safely at high speed
Meets international safety standards for data security
Clear reports, audit trail and certifications
Central management console
Extremely simple operation
What does this mean for your organisation?
Reduce risk of data loss
Meet data security standards and European legislation
Spend less management time and less time employee
Save costs on organisation, execution, and control of your IT Asset Disposition
Data wiping never been so reliable and efficient!
Software Specification- BitRaser
Erase function
Secure Erase * of PCs, laptops, servers, and other storage environments
Simultaneously erasing 254 discs with the BitRaser Network Edition
Supports IDE / ATA, SCSI, SAS, SATA hard drives, and USB
supports SSD
Supports 17 internationally recognised standards **
Simple hardware detection – BIOS / UEFI support
CONFIGURATION & AUTOMATION
Adjust the erase process quickly and efficiently to the required safety standards in mathematics
Process Options available
Multiple configuration options are available:

booting via USB (stand alone version)
Wake up LAN (LAN version)
Centralised PROCESS MANAGEMENT
Check the erase process over the network
Monitor the erase process
REPORTING & CERTIFICATION
Generates clear certificates for audit trails
Option to save the reports in various formats such as PDF, HTML, and XML.
Option to customise the layout of the reports to suit your needs
Generates secure and not manipulated reports
Option to search the reports in the management console
* NIST800-88 standards.
** 17 supported internationally recognized standards – US Department of Defense, DoD 5220.22-M (3 passes), US Department of Defense, DoD 5200.22-M (ECE) (7 passes), US Department of Defense, DoD 5200.28-STD (7 passes), Russian Standard – GOST R 50739-95, B.Schneier's algorithm (7 passes), German Standard, VSITR (7 passes), Peter Gutmann (35 passes), US Army AR 380-19 (3 passes) , North Atlantic Treaty Organization NATO-Standard, US Air Force, AFSSI 5020, Pfitzner algorithm (33 passes), Canadian RCMP TSSIT OPS-II (4 passes), British HMG IS5 (3 passes).
MINIMUM SYSTEM REQUIREMENTS
x86 or x64 CPU, RAM Minimum 1 GB, 2 GB recommended, CD-ROM, USB PORT 1.0 / 2.0 / 3.0 with the option in the BIOS / UEFI to start up the computer (boot) from the USB device.
Accenture Innovation Awards 2016
BitRaser has been nominated for the Accenture Innovation Awards 2016.