Hard Drive Recovery Service Provider in UK
This blog guides you on how you can obtain an external hard drive recovery service from a safe and reliable source that meets the criteria and on which you can trust. It also highlights the causes and prevention of data loss from external hard drives. If you find yourself in a situation where you have deleted data or that the hard drive has become corrupt or damaged leading to loss of data. Then this blog will serve the purpose if you wish to go for a trustworthy external hard drive recovery service. You will also get to know the make and model of the external hard drives that the service supports.
The external hard drives of all make and models are as good as those that are designed to get embedded in laptops, and the Central Processing Unit used with desktop computers for storing data. The reason being, they can store all your information in the form of digital multimedia data such as texts, audios, videos, and images. This is because, as the regular ones, they are also available in large sizes and hence can store a significant amount of your data.
Moreover, here you have the additional benefit of your drive being portable in which you can store and transport your data from one data storage system to the other. However, similar to the standard hard drives or the ones that are embedded internally. The external ones are also prone to becoming damaged or turning corrupt, and hence you lose all your data. Or, at times you accidentally delete data or format the hard drive ultimately leading to a critical situation of data loss.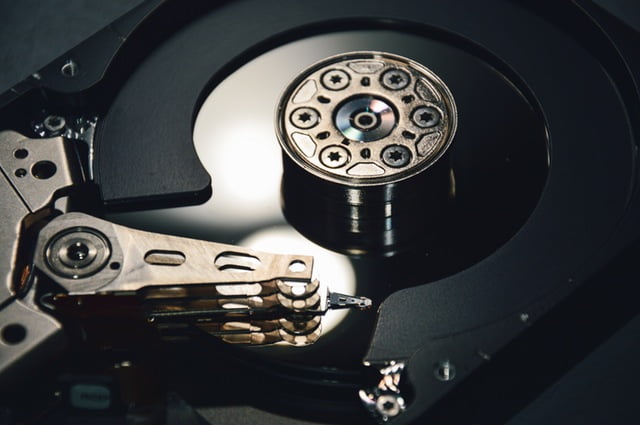 In such situations, where you lose all your data which is of prime importance from your external hard drive, it becomes all the more necessary for you to obtain external hard drive recovery services. Before you delve into the ways by which you can recover data from your external hard drive, you must know the causes that lead to its damage or data loss. This is because having knowledge about it can help you avoid such a situation.
Causes of Corruption and Data Loss in External Hard Drives
The principal causes that can damage your external hard drive and make the data stored within it unavailable or inaccessible:
They have movable components because of which they can quickly become damaged or corrupt.
If you handle the hard drive with care, you will be able to avoid its damage & data loss situation.
They are vulnerable to data corruption leading to data loss (unavailable or inaccessible) situations just like the hard drive in your computer.
They are portable and hence are more prone to falling and jolting both of which can damage your external hard drive and make the data stored within it inaccessible.
Here, you can avoid such a situation by preventing the hard drive from falling or shaking.
The usage of the wrong power cord into your external drive can cause a power surge consequently overheating it.
Thus, by using the right power chord you can avoid overheating and hence prevent data loss situation.
Dangling cables is yet another cause that can damage your external hard drive and make data saved within it inaccessible.

To avoid such a situation, you should pull out the extra length of the cable. This ensures that the drive will not drop by getting tangled with the feet or hands in the work.
Other causes are a power outage, virus attack, file transfer errors, bad sectors, partition errors, etc. These are the ones that are commonly in use in computers and external drives.
Here, you can avoid attacks by computer viruses by installing and activating a powerful antivirus software.
However, if corruption & data loss situations are unavoidable, then opt for an external hard drive recovery service. 
Useful External Hard Drive Recovery Service for You
Nowadays, there exist some external hard drive recovery service providers all of which promise to offer the best service. But the fact is, it is not so. To assist you in such a situation, Stellar Data Recovery comes with a helping hand from its specialised technicians.
Its external hard drive recovery specialists use the state-of-the-art and non-invasive techniques that ensure complete recovery of your lost data. While other data recovery service providers may put your damaged external hard drive under the category of the unrecoverable drive. The experts of Stellar Data Recovery recovers data even from severely damaged external hard drives.
It offers data recovery services for all make and model of external hard drives. For instance, Seagate, LaCie, Western Digital, Toshiba and others.
Now that you know whom to approach for obtaining external hard drive recovery service. You can contact it and avail its service for complete data recovery of your hard drive. The blog ensures that you will be elated by the external hard drive data recovery service by Stellar Data Recovery. The reason being, you will recover every bit of your sensitive data.