Stellar UK Offers up to 100% Data Recovery
Stellar is known for high success rate, in a maximum number of cases, we make sure that we fully recover your data. Stellar's success rate is unmatched and unparalleled. Also, we guarantee a safe and fast execution of your data recovery.
We guarantee if we cannot recover your data you will not be charged, No Recovery- No Charge.
Data recovery from any storage media
Stellar provides data recovery from any storage media: be its simple hard disk drive (HDD) of a desktop or laptop, Solid State Disks (SSD), USB drive, SMART phone or a complex storage server, RAID system, enterprise NAS or SAN storage box with any RAID configuration.
Stellar recovers data that others considered unrecoverable.
Stellar Data Recovery UK, we specialise in Hard Disk Recovery for all leading manufacturers, be it Seagate Hard Disk, Western Digital Hard Disk, Toshiba or Samsung hard drives. We can restore data from all hhd of any make and model and assure up to 100% recovery.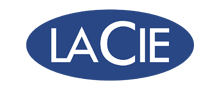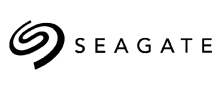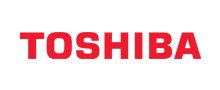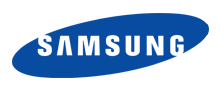 Data recovery from any operating system
If you have Windows (10, 8, 7, Vista, 2003, XP, 2000, NT, 98, or 95), Linux, Macintosh, UNIX, Novell, or another operating system?
No matter what operating system you have, we will respond immediately. Call our data recovery experts for free advice: + 020 3034 0201.
Stellar Data Recovery: renowned worldwide
The data recovery specialists of Stellar has over 23+ years' experience. As the most successful data recovery company, we have built an excellent reputation in the United Kingdom.
What are Our assets? 
Our unrivalled success rate, and also our innovative methods, 23+ years of experience and our highly secure and transparent data recovery process for our customers are few reasons to opt for Stellar.
 Your data is 100 % safe with Stellar
The users want to be assured that the data recovery is happening fast and with accuracy in a safe and controlled environment. The report of BDO, an independent and impartial party, gives you that assurance.BDO audits Stellar, and provides Report, giving the customers unbiased report about Stellar's commitment.quality and integrity.
Understanding your data recovery process
In addition to security, we offer a high level of transparency and understanding of our procedures. You can follow the progress of your data recovery process at Stellar 24/7, day and night, follow through our online platform. We are proud to offer this unique service.
Optimum Data Recovery? Not experiment.
Are you facing data loss? Stay calm and understand that data recovery in almost all cases is possible. Do not Experiment on the media device itself, if your media data device is damaged or tempered; it can cause permanent data loss. Get in touch with a specialist, speak with us for a free consultation in case of data loss +20 3034 0201.
High-quality data recovery
If you want to increase your chances of maximum data retrieval, be extremely careful with your media devices. Avoid dropping your media device, bump against something. Do not experiment yourself and open your hard drive in any way. That is only in a specially equipped clean room lab. Stellar provides quality CLASS 100 clean room laboratory and an experienced team of hardware and software specialists.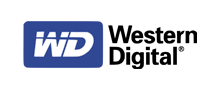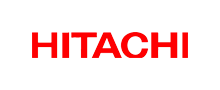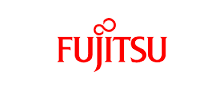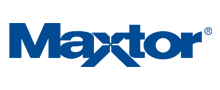 Stellar Data Recovery Process
Your data recovery process consists of 6 steps, which we like to explain to you.
Our data recovery experts assess your storage media.
Your media device is received and carefully examined by our specialists. They investigate how far it is still readable and stable.

Your data carrier or device is readable but unstable.
We first make a clone (an exact copy) to a stable storage medium. With that image, we are going to create your data recovery. Your original storage medium, let as intact as possible. Thus prevents further damage, and we can ensure maximum data recovery.
Your data carrier is unreadable.
The storage device is analysed in an ISO certified CLASS 100 cleanroom lab. Stellar data recovery specialists review, using precision instruments, the possibilities for data recovery are there.

We propose a detailed diagnostic report
This report gives a clear overview of what the size of the data that can be recovered by data recovery, which files and folders we can restore and of what quality will be these dates. Further, this reports states what damage has occurred to your storage device, or there are opportunities to use this medium yet, how much time will occupy the recovery process and what the costs is excluded. You will be receiving this report immediately after payment of the diagnosis costs.
Stellar experts start with your data recovery
Once we receive your written confirmation, we go to work for you. We use this the most, through our proprietary, technologies and the most advanced instruments. See how our experts recover your data recovery….
You follow your data recovery process 24/7
Unique at Stellar: You are regularly informed of the status and progress of your data retrieval. Day and night and in real time. Through our online platform, you can track your data recovery process online on foot. Optionally, you will also receive regular updates via phone or email. You are fully informed.
Your data recovery is complete
Upon receipt of your payment, Stellar delivers your recovered data to a new storage medium.
Stellar is ready
Do you need assistance during or after your data recovery process? Our customer service and technical support are available for you. We like to help you. Call us: + 020 3034 0201.