A business organisation ABC reported case of data Fraud and suspected an employee of possible data fraud.
The employee was copying sensitive information data from the company server to his or her own laptop. These critical data (in this case, the addresses of customers) was removed from the enterprise server by the member of staff.
The company got in touch with Stellar Forensics, to gather evidence of data on the employee's laptop. It had become necessary for the company to show that the data was stolen by the employee using the laptop and also to fire that rogue employee.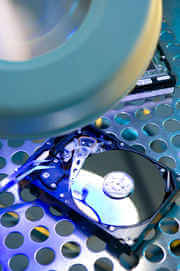 Our forensic specialists and data analysts have done extensive research for, and the investigation results were sufficient to prove the suspicion turned out to be correct. The study was so well done that it could not be ruled out that it had not happened.
You can call to discuss your current issues or for a free consultation. Please contact us by phone: 020 3034 0201 or email: info@stellardatarecovery.co.uk