The external or portable hard drives help us several times in keeping the large sized data safe and secure during instances of internal hard drive failure. This applies if we back up all our data of our internal hard disk onto our external hard drive.
The reason being, these external hard drives of high storage capacity serve the purpose of secondary storage, network drive as well as transport drives, unlike the internal hard drives. On the contrary, we may fail to get all these benefits if they suffer physical or logical damage. Therefore, in such instances, the need for external hard drive recovery becomes essential.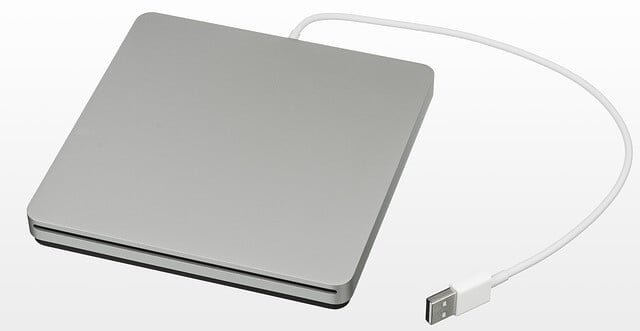 Reasons of external hard drive failure
External hard drives are of two types – USB drive, and of a magnetic type that plugs into a USB, eSATA, or FireWire port on a computer, and both these types of hard disks can suffer failure.
In addition to the common causes of hard drive failure such as system crash, virus attack, power outage, improper handling, operating system not booting, failed hardware components, corruption in the firmware, and other physical and logical corruption issues, there are a few sources that are responsible for failed external hard drives. The three most important causes are as follows:
External hard drive dropped
The external hard drives, being portable in nature, are more disposed to falling. When they fall, it can either result in hardware issue, software issue, or both, ultimately leading to a failed hard disk. When this happens, the drives usually makes a ticking sound (noise) when the power is turned This indicates that there is damage caused to the read/write heads or the motor.
External hard drive knocked
Due to the mobile nature of the external hard drive, causing knocking of the hard drive. When this happens, it makes a kind of buzzing sound, thus indicating that the spindle in the hard drive is seized.
External hard drive overheated
The external hard drive is subjected to prolonged use; then there are more chances of the external hard disks drives getting overheated. When this happens, it may lead to extreme damage and the BIOS may not be able to identify the drive or your system may run slowly making a peculiar sound.
External hard drive corrupted
If your hard drive becomes corrupt, you may want to go for external hard disk recovery, and data recovery from your damaged external hard disk to avoid data loss situations. We can correct logical damages to the hard drive by employing third-party hard drive recovery tools.While this is not the case with physical cases in the external hard drive.
External hard drive not recognised
At times the external hard drive is not recognised. The issue is due to partition; dead USB Port drives problem in windows or corrupted file system, etc. The worst possible condition can be the drive is dead.
Hence, to restore data from a physically damaged external hard disk you require professional hard disk recovery services. Therefore, one efficient gateway for External hard drive recovery services is Stellar Data Recovery UK.
External hard drive recovery - do's and don't
As we explained the causes of Hard Drive Failure, furthermore, let's look at the do's and don'ts for a successful external hard drive recovery :
Do's
Stop using the external hard drive immediately
Handle external hard disk with care to avoid wear and tear
Be attentive to prevent knocking off your hard drive
Take the external hard disk to experienced professionals
Don't
Avoid dropping the external hard disk drive
Try not to open the external hard disk on own
Do not attempt to recover data on own
Why visit stellar for external hard drive recovery
Stellar Data Recovery is one of the prime data recovery service providers in Europe with its Class 100 Cleanroom lab that ensures complete External Hard Drive recovery with maximum security.
File System
Hard Drive Brands

HFS
HFS +
HFSX
FAT
NTFS
EXT2
EXT3
EXT4
XFS
Reiser FS
UFS
DTFS
NWF
NSS
JFS
VxFS
CDFS

Seagate
Maxtor
Samsung
Hitachi
Western Digital
Toshiba
HP
With 24+ years of data recovery service, Stellar guarantees that you get external hard drive recovery services by the best of professionals having industry knowledge and years of experience, therefore, leaving no opportunities for data loss.