Your smartphone is your life line
If your smartphone does not work anymore and you cannot access your data can have very unpleasant consequences. Many of your photos or other data may be left in the "cloud", but often that is not the case. Then iPhone or Android data recovery data recovery necessary. On an average mobile stand soon hundreds of photos, text messages, what's App messages, hundreds of contacts, data on call traffic, etc
IPHONE DATA RECOVERY – ANDROID DATA RECOVERY – BLACKBERRY DATA RECOVERY
The information on your mobile phone can stand on one of the following data media from your device:
The SIM card
The internal memory (inaccessible to ordinary users)
The external memory (typically a micro SD card)
The most common causes of data loss are:
accidentally deleted
Phone drop to the floor
dropping device into the water
Unit empty after software update
Password or PIN lost
gone spontaneously broken
Stellar data recovery retrieves your smartphone data back
Stellar Data Recovery specialises iPhone and Android data recovery, whether they are on the SIM card or the internal memory of the phone. With highly specialised equipment Stellar Data Recovery, these memories can still be read again.
There are many possibilities:
Data recovery, decode and bypass passwords / PIN of Android devices like the Samsung Galaxy S series, LG, HTC, Motorola and more;
Data recovery from BlackBerry devices running OS 4-7 and 10. Decoding BBM data, apps, email, Bluetooth and more.
Data recovery and decrypting Apple devices with iOS3 +;
Data recovery and decoding locked Nokia devices including the reading of passwords;
provide access to locked devices to bypass the user password, retrieve or reset;
Data recovery files (files) on Windows Phone 7.5 and 8 include Nokia, HTC, Samsung, Huawei, and ZTE;
TomTom trip-log decoding, and data recovery from other portable GPS devices;
Decoding: Apps data, passwords, emails, call history, SMS, contacts, calendar, media files, informative videos, etc.
100% No cure no pay! 100% fixed-price guarantee!
In addition to the common causes of hard drive failure such as system crash, virus attack, power outage, improper handling, operating system not booting, failed hardware components, corruption in the firmware, and other physical and logical corruption issues, there are a few sources that are responsible for failed external hard drives. The three most important causes are as follows:
What is a sim card, internal memory, and external memory: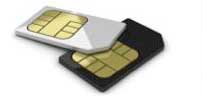 SIM cards are relatively little information stored by the low storage capacity: the most common are contact and text messages. SIM Cards Data Recovery is complicated because of the difficulty of an intervention at the level of the hardware.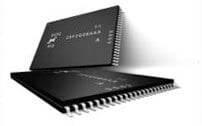 The internal memory of a smartphone is often the hardest to reach with physical problems. In the case of water damage or impact access to the internal memory is blocked.Stellar Data Recovery has specialised equipment to retrieve the data.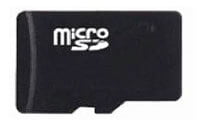 Most smartphones have an external, removable FLASH memory which stores much of the information (photos, multimedia files, etc.).These data carriers are usually Compact Flash, SD, MMC, etc …
In these cases, data recovery will be carried out with our usual methods for flash memories.
Find out more about iphone data recovery, data recovery android or other brands
Stellar Data Recovery has been around for hundreds of people retrieved their smartphone data.
Ask for our team for more information
Data recovery for all brands of smartphones
Stellar Data Recovery has experience or successfully retriving data from all shown below smartphones.
If your brand is not listed, please contact us at info@stellardatarecovery.co.uk