How to give us access to your computer via TeamViewer
First of all, download TeamViewer.
Before sending the code, make sure that " Full interaction " is enabled. Normally it is on by default). But to be sure, you can check that it is enabled in the following way.
You can check whether "Full interaction" is enabled by the option
Click on  –>> "Extras" –>> "Options"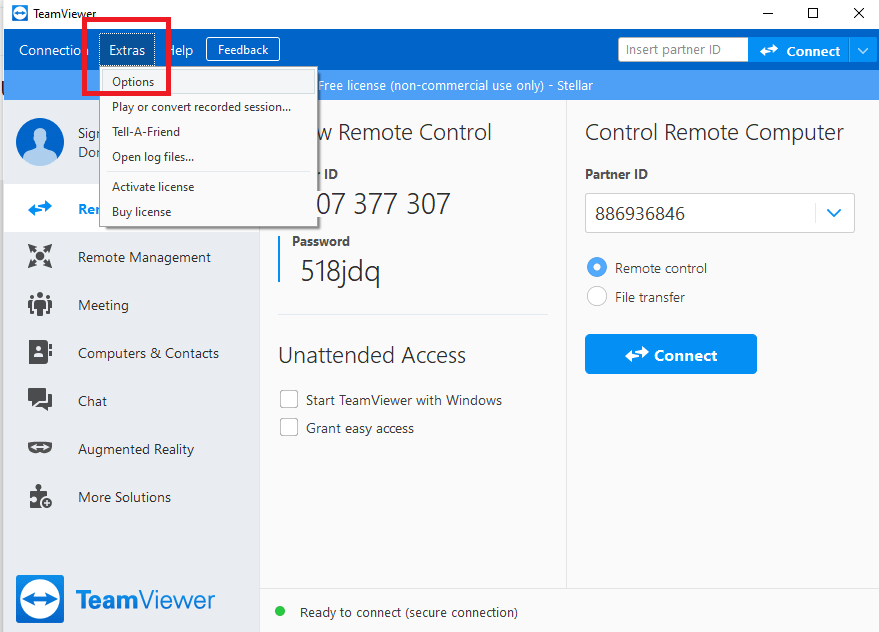 Then click on –>> "Meeting" –>> select  "Full interaction" — then click on "OK".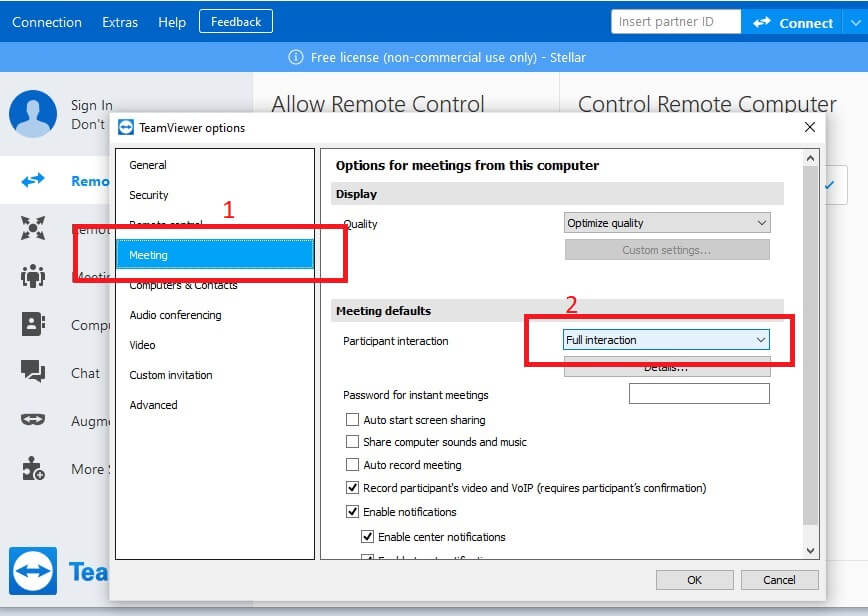 Also Check with "Advanced"
Extras –> Options –> Advanced –> Click on "Show advanced option"
Once you clicked "Show advanced options", you will get below mentioned screen.
Here select "Full Access " then click "OK"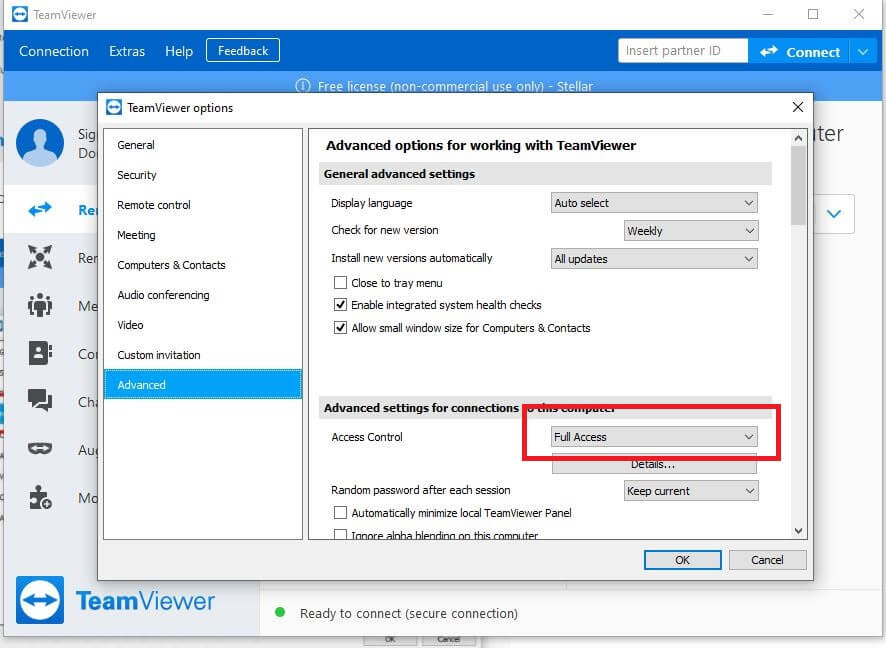 Then send us the code marked in red in the picture below ("Your ID" and "Password")