Packing and Shipping Instruction
The following shipping tips are applicable for all types of digital media devices.
Make sure the media device is wrapped tight. You can use a non-movable foam cushioning to protect the media device from and physical damage during shipping.
Pack the media device by putting it into an Anti-Static Bag.
Place the media device in a box with a buffer material.
Please mention your name, address and list(information of the components in the packed box)
Fill the gap with a resilient material, such as foam blocks or several layers of bubble film, but be careful with static packing material like Styrofoam.
Please make sure the package is labelled as FRAGILE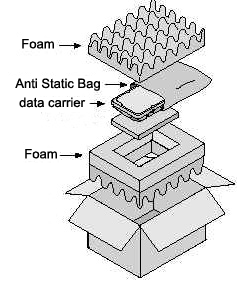 SHIPPING INSTRUCTIONS:
During the online ordering process; if you have chosen to 'pick up' the courier package will come and collect the media device
Immediately after the online registration/registration, you will receive a unique "job number".
Please also write this job number, along with your name and address as the sender marked on the package.
For questions, please contact with one of our consultants.