NAS Failure- How Do You Access The Failed NAS Drive
Network-attached Storage (NAS) is simply a data storage server that is dedicated to file sharing within a computer network. It stores critical data and information and a failure in the data storage may prove hazardous. The purpose of this blog post is to highlight the NAS failure types and some best course of action for NAS Data Recovery.
What is NAS?
NAS is a file-level sharing server connected to a computer network providing data access to heterogeneous clients. NAS data storage servers are immensely popular as it removes the responsibility of file sharing from other servers on the network. It uses typical network file sharing protocols such as AFP, SMB/CIFS, or NFS.
NAS has catered to the request of additional storage capacity without hindering the access to multiple common files shared within a computer network. Compared to general-purpose servers, NAS offers faster data access, enables additional storage capacity, simple configuration, easy and self-contained solution for file sharing over a network, and easier administration.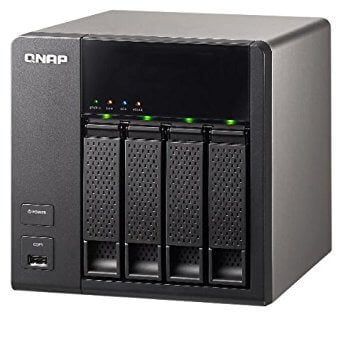 Why Do Enterprises Need NAS?
By enterprises we mean people coming together to achieve a certain goal. For instance, you can take the example of your enterprise, it has more than one employee plus, stores a huge chunk of data on its server. Let's assume that the enterprise decides to shift its location; then, in that case, it has to move all its information and data with it as well. Moving data is not a safe option as in the process, you may end up losing some vital information or there may be some mismanagement of data.
Wouldn't it be great if your data was centralised and it will be the enterprise that will move and not the data? If your data is centralised, then its accessed from anywhere and that's why NAS steps in to cater the request of SMBs.
Some other additional features:
A reliable and a lower cost system solution to your data storage needs.
Provides storage and supports a file system.
Built-in features such as secure authentication, disk space quotas, email alerts when an error is detected.
Has various amount of cache memory to enhance the performance
Offers flexible network-based storage
Supports a command extension to allow extended error recovery to be disabled
At the end of the day, NAS is a storage device; therefore, it is susceptible to errors which may result in NAS failure. The reason being, as it connects multiple systems in a network such as hard drives that can fail, resulting in NAS failure. Also, in the storage-centric design, the server manages data processing; whereas, NAS device delivers the data to the destination. A NAS device does not need to be physically present on the server but can exist anywhere within the network. If you experience failed NAS servers or NAS failures, then through NAS Data Recovery, you can resume the working condition of the server.
NAS failure: What causes it?
NAS devices use a regular RAID when it comes to storing data; hence, it is subject to failures which are typical for RAID. Data loss cannot be ruled out, and having said that, here are some of the probable causes that lead to NAS failure:
Power outrage: Power failure and voltage fluctuations may lead to NAS failure. Power loss or fluctuation can prevent the disk from integrating to RAID.
User error: User error such as accidental deletion of files and folder can lead to NAS or RAID data loss.
Overheating: Overheating can cause NAS failure. We advice to store the device under certain temperature.
Manual faults: When one of the drives fail, it puts a burden on the remaining drives for processing. This sometimes causes NAS failure.
Defective NAS controllers: Corrupt firmware, operating systems errors, incomplete configuration etc. can also lead to NAS errors.
Other natural catastrophes such as fire or water damage or any other natural calamity may lead to NAS failure.
 Types of NAS failure
| NAS RAID Failure | Physical Error | User Error | Logical Error |
| --- | --- | --- | --- |
| Overheating of RAID hard drive | Bad sectors | Accidental/unintended deletion of folders and files | Improper shutdown |
| Overwriting RAID configuration files | Head failure | Formatting of partition | Abrupt power failure or voltage fluctuations |
| Incorrect RAID setup | Corrupt firmware | Overwriting Database files | Incomplete operations |
| RAID Array failed | Multiple drive failure | Incorrect setup | Unable to Boot up |
| Server registry configuration error | Platter damage | Unauthorized access to files and folders | Resetting the system |
| Malfunctioned controller | Failing head assembly | | Corrupt database |
| | Damaged PCB (Printed Circuit Board) | | Deletion of tables |
| | Unable to recognized by the system | | Operating system errors |
How To Avoid NAS Data Loss?
As you gained familiarity with cause & the types od NAS failure, the first question that pops up in our mind is can we Avoid NAS Failure? A little caution can prevent data loss and in successful NAS data recovery.
A little caution can prevent data loss and in successful NAS data recovery.
To mitigate the risk of data loss, here's what you can do:
It is advisable to always create automatic backups
As several users shared the network, the access rights should be clear.
Depending on the requirement always choose the correct RAID setup. For instance,
RAID 0 allows faster data access but does not provide data security. On the other hand, RAID 5 is preferable when it comes to data security
Always test extended NAS as incomplete operations can lead to data loss
Implement correct documentation
Standardise disk with Microsoft file systems or Linux EXT3 or XFS.
Your data is sensitive; therefore, a risk is associated with it. You should not try to recover data on your own as you may end up losing it. Perhaps, it can make the matter worse.
In cases where NAS recovery seems an intricate process, going with the NAS data recovery services would be a feasible option. You need an external assistance and a more reliable option for NAS recovery. With that being said, Stellar Data Recovery is a renowned NAS Data Recovery services provider and is capable of recovering lost data.