How To Recover Data From a Dead Hard Drive?
Well, when you use computers (laptops or desktops) running Windows, Linux, OS X, or any other operating system (OS), encountering a situation with a dead hard drive is not new. Since the time computers have come into existence and hence use, their users have been facing such a situation now and then. This is irrespective of the make and model of the hard drive that the laptops and desktops use. In fact, it is impossible to avoid such a situation often we are questions about dead hard drive recovery. This blog offers insight about dead hard drive recovery situations and how to recover data.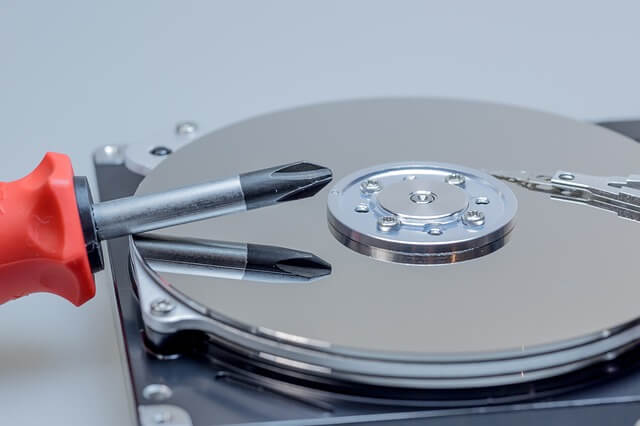 A hard drive is said to be dead when it does not respond in the correct way, gets inoperable, does not detected, and gives a tickling noise when you try to boot the OS from it. Further, it completely stops denying you access to it. Also, any means of recovering the data from it by the use of any software has failed. When this happens, the worst scenario is that you are unable to access all those data you stored on it. Frustration kicks in due to loss of valuable data that you can't do away with.
In case of dead or failed Hard drive you only wish to recover the data by any means. However, any attempt to salvage data without knowing the intricacies can cost you somewhere around several hundred thousand dollars. Therefore, as you can get affected with a dead hard drive sooner or later, you should know ways for hard drive data recovery that are both reasonable in price and reliable.
Chances of Dead Hard Drive Recovery
Hard disk drive (HDD) data recovery indicates recovering data from it when it becomes inaccessible either due to physical/mechanical or logical issues.  On the other hand, dead HDD recovery signifies data recovery from it when it becomes unusable.
Now, it is true that dead hard drive data recovery is not possible with a software tool. But of course, a solution to the issue is likely with HDD data recovery service, provided the files within it remain unaffected and the data intact. The inference is that there is 100% chance of successful dead hard drive data recovery unless corruption has occurred within the data file(s) itself.
Dead Hard Drive Data Recovery Methods Are Here
You can explore different dead hard drive recovery methods and use the one which you find the best suited.
Recovering Data From Backup


Restoring data from the backup of the HDD is one of the best possible ways to recover all your lost data. But this is possible if you have the backup on any other device, i.e. you have an external backup. The reason being, if your hard drive has become dead, and is not recognised by the installed OS. Consequently, the backup file on your hard drive cannot be used to restore the data. 
Replacing Printed Circuit Board (PCB)

If your hard drive has failed due to damage in the internal or external PCB, you can replace it with a new one. Many e-commerce websites, online stores and on-site stores sell PCBs and provide guides for you to know the correct PCB for your device and the right replacement process. This method is helpful when you detect damage in PCB or you do not have the budget for professional recovery.
But here, you should be aware of the process and execute it in the correct way. If you are not aware of the exact process to replace PCB, avoid this method. This cause further damage to your hard drive and minimise the chance of complete hard drive data recovery.
Random Ways

Random tricks float around the net that claim to recover data from damaged or dead hard drive. For instance, shaking the drive, hitting it onto a hard surface, or keeping it in the freezer overnight. However, such random ways do not guarantee safe and reliable data recovery. Avoid such ransom tricks opt for reliable hard drive recovery provider.
Consult a Specialist for HDD Data Recovery

Consulting an HDD recovery specialist is another way to recover data from a damaged, dead, or failed hard drive. You can look out for such professionals and obtain hard drive recovery services from them. However, it is a challenge to find them. To make your situation easy, we advise you to go for HDD data recovery service by Stellar Data Recovery. They are experts at recovering complete data from the dead hard drive and within a limited timeframe. With several professionals at your service, they can accomplish the task in urgency.
Now that you are aware of the several practices for dead hard drive recovery, you can select and go ahead with the one that you find the best. And, you think that it will serve your purpose. If a suggestion is to be given, going for data recovery service for hard drive by the professionals of Stellar Data Recovery is the best way as they ensure 100% hard drive data recovery without fail.