DIY Photo Recovery – Recover Deleted Photos From Phones & HDD
When you delete photos that don't mean they are gone forever. You still stand a chance to recover photos as they exist on the device. With that purpose, this Blog explains how you can recover deleted photos.
Photos Keep Memories Alive
Photos are better at communicating a story and convey messages efficiently and quickly than the written word. As the adage goes, "a picture paints a thousand words," photos are a useful tool in business communication, in building brand and credibility, essential tool for PR professionals, expressing your view, etc. In a broader context, it is about keeping your fond memories alive.
You may have forgotten so many minute details of your childhood or your kid's childhood, or you have fading memories of the college trip you took with your besties, or in summer, you had an excellent family vacation.How time flies!! It is a poignant reminder of the passing of time!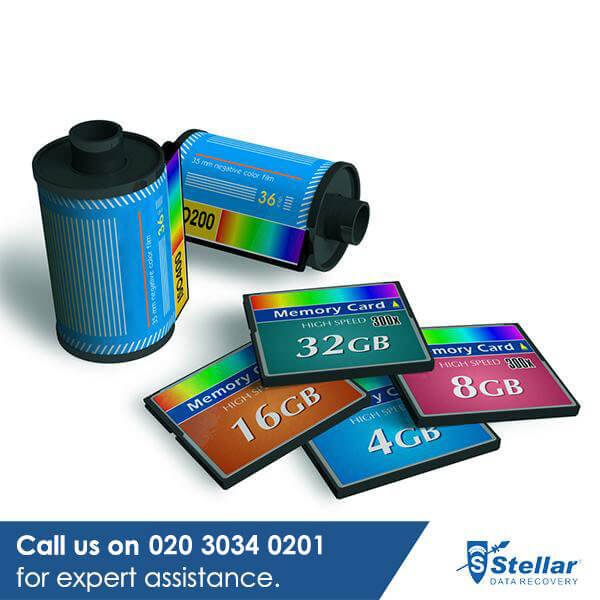 Photos are an effervescent reminder of the pleasant experiences you had keeping your memories alive. With time, you have learned the therapeutic effect photos have on you. The good, the bad, the worse photos depict a story making you relive your timeless memories time and again. Every time you spent some time with pictures, you're like "I will never forget this day" and realise that the memories are slowly fading away.
Meanwhile, you unknowingly pressed the delete button or even worse, and you have accidentally deleted the whole album/folder, or unintentionally formatted the SD card. Whatever be the reason, you're under the panic mode and apply different permutations and combinations of tricks but of no use. In order recover deleted photos from your media storage devices, it is necessary to avoid few blunders.
Blunders to Avoid for Effective DIY Photo Recovery
As we have a human instinct of first trying to resolve any issue on our own and if it gets beyond our control, then we seek external assistance. One thing to keep in mind is that under such scenarios, you should not access the device as it may make the case worse.
DON'TS:
Do not use the device until the data recovery is done
Avoid taking new pictures as it may overwrite the space
Do not use the same memory card on multiple devices
Follow the prescribed manner of insertion or ejection technique
Do not perform any write or erase operations
It is not that photos are deleted permanently from the device, some chunks still exist in the space, and if you attempt to use the device. You may overwrite it thus diminishing the chances of successful recovery. It is necessary to shut down the device as the longer the device will run, there is a higher chance that the data may be zeroed out and you may end up losing the photos permanently.
How To Recover Deleted Photos
As you store photos on the phone, HDD, SD card, and Laptop, therefore, recovering deleted photos under different circumstances calls in for various solutions. With that being said, let's have a look at ways to recover deleted photos under these situations.
Android users
There are various applications available on Google Play Store. You can choose the reliable one and regain your photos. Follow these steps for a simple recovery:
USG Debugging:
You can enable USB debugging and resolve the issue if the program detects the device. First, you need to install a third-party application to enable USB debugging option.
For Android 2.3 or previous version: Go to "Settings" – choose "Applications" – choose "Development" – choose "USB Debugging."
Android version 3.0 to 4.1: Enter "Settings" – Click "Developer options" – Check "USB debugging.
For Android 4.2 and above: Enter "Settings" -> Click "About Phone" – Tap "Build number" for several times until getting a note "You are under developer mode" -" Back to "Settings" Click "Developer options" – Check "USB debugging."
Recover all the deleted photos.
HDD
If you have accidentally deleted the pictures, even then you can recover them as it is a possibility that the file may be in the Recycle bin. Try and look for it in the Recycle bin.
Double-click on the Recycle bin and check if the deleted files are still there
If the photo is there, right-click on it and select "Restore."
In case, the photo is not in the Recycle bin; then you can recover files using File History. Here' how to do that:
Go to "Settings" -> " Control Panel."
Go to "System and Security."
After that, search for "Save backup copies of your files with File History."
To recover deleted file from File History, select "Restore personal files."
To restore the most recently backed up version of the file. Tap to select it, then save it to the desired location.
Get The Experts In- To Recover Deleted Photos
There are two probabilities, either you may successfully recover the photos or not. Therefore, it depends on the complexity of the issue; however, the key to the secure recovery of deleted photos is first to remain calm and not access the device.
If the problem is beyond DIY recovery, then you can turn to professionals that provide Photo recovery services. It is a sure shot option as it not only eliminates the risk associated with making the case worse but ensures that you gain access to your data again. Moreover, in the process of data recovery, there is another risk i.e. risk of data leakage; however, a reliable photo recovery service provider company takes special care of that and recover deleted photos without any violation. One such prominent name in the field of data recovery is Stellar Data Recovery which addresses all your data loss related issues efficiently.